Your Industrial Inspection Includes...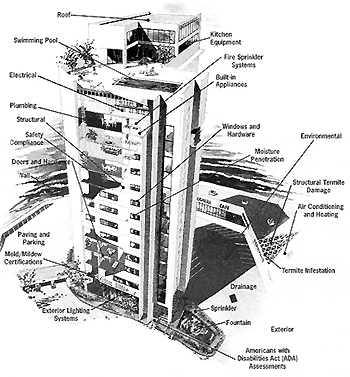 Your inspection will cover structural and mechanical systems in great detail. The end result provides you with more information about the property's structure systems and what kind of operating condition the major equipment is in, as well as if and how preventative maintenance has been implemented during the property's life span.
Pricing for most properties (0-40,000 square feet) can be quoted within initial inquiry of inspection. Larger properties (40,000 square feet and above) can be quoted the same day if information's is available on the building's size and mechanicals such as type of electric services, number of HVAC units, and specialized equipment included in the building and or with the sale of the property.
Services with Commercial Inspections
Thermal Imaging
Radon Testing
(IAQ) Mold Testing Services
Asbestos Testing
(BNP) Programs
VOC Testing
Contractor Repair Estimates