No Hidden Fees, Just Competitive Pricing
Typically, a house that consists of 3 bedrooms and 2 bathrooms is $275.00. Additional charges may occur due to variables such as: multiple furnaces, fireplaces, size of the home, and other mechanicals. Please call 920-432-0815 for additional information. Home inspection fees in perspective: Hypothetically, if you were buying a $200,000 home and the inspection fee was $350.00, that's less than .2% of the cost of the house!
Follow up or re-inspection visits $75.00 per visit.
Mold Testing

Initial Mold screening inspection of a residential property to discover whereabouts of growth with thermal imaging $250.00
All air samples or Swab where growth has already been discovered $150.00 per test. Sampling on a property with home inspection services performed $150.00 per test.
Please note: Residential properties that require and perform testing (through Top to Bottom Inspections determined by screening process while performing home inspections) will not be charged mold screening fees.
Radon Testing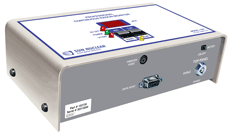 Top to Bottom Inspections uses Continuous measuring devices that generate reporting on site and are in accordance with EPA guidelines. Radon measurement with an inspection is an additional $100.00
An independent radon measurement test is $125.00
Since 1970, The Environmental Protection Agency's mission has been to protect human health and environment issues. See some facts about Radon Gas in Household environments.
---
Note: Inspection fees are based on a number of variables. Homes that are under 1,100 Sq. Ft., due to size, and will be priced accordingly. Additional charges may apply to homes that are Seventy-Five years or older, have multiple mechanicals, or excessive number of finished
rooms.